A supplier audit is a detailed and thorough analysis of a supplier's systems and processes. The audits are used in a variety of ways but are primarily concerned with the viability of the supplier and its products. This is an essential task for any business which seek to maintain the quality of the products produced by a supplier.
An audit can be as in-depth as you require
Some supplier audits are simply about ensuring the supplier's compliance with contractual obligations to you. However, more in-depth audits could go into issues such as modern slavery compliance and quality management systems.
The challenges in supply chains in 2020 and early-2021 has demonstrated the value of an effective supply chain especially if the supply source is on the other side of the world.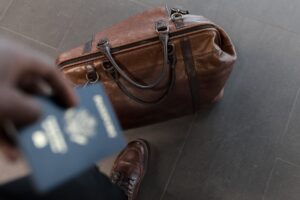 However, it's not always convenient to travel to the source country, especially when restricted due to natural disasters or political upheaval. During the Covid-19 pandemic, Southeast Asia was effectively off limits to visitors. This made on-site audits impossible with businesses resorting to video conferencing and other virtual means.
This is not ideal as it requires a stable internet connection (on both sides) and a level of transparency that a supplier may not be used to – bearing in mind the webcam is in the hands of the supplier.
On the ground supplier auditing
To reduce any potential disruption to a complex and sometimes long supply chain, we are now able to offer a physical supplier audit by one of our qualified and highly experienced auditors based in the country of source.