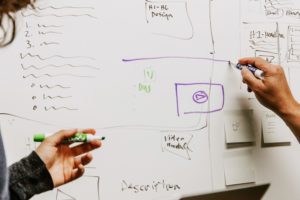 Brexit and its implications continue to dominate the news cycle in the UK and other countries. Most businesses in the UK are already making plans for the worse case scenario – the 'no deal' outcome.
Whether the UK leaves the EU with a deal, no deal or if it leaves at all, the reality is that the UK's relationship with its EU partners will never be the same again. This is true both in the political sense as well as the commercial world.
Business leaders have to contemplate a world where trade with EU countries would be affected or disrupted, despite the assurances of the political leaders. They would have to consider whether there would be any spare capacity in production and where the orders would come from.
The real solution to this is to find business from beyond the EU where trade tariffs are clear and the transportation cost is a known quantity. This allows the business to continue on its path of growth and prevents any negative impact of Brexit.
We believe that the South East Asia presents one of the greatest opportunities for UK businesses. It is part of the supply chain and offers an easy access point to customers in China.
However, planning is required to enter these markets. They have their individual intricacies and would require special care in dealing with business people there. If you have ambitions to enter those markets, you can start by identifying the types of customers that currently trade with you and, in time, a clearer picture would emerge of what customers you should seek in the region.
At Mosaic International, we assist our clients to do just that. But it goes beyond this. Most good businesses in the region remain, by and large, 'under the radar' and our expertise is to find those businesses for our clients and managing that initial contact and relationship.