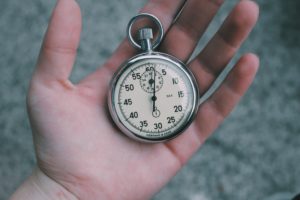 The latest developments on Brexit appear to suggest that there may be a possibility of Brexit date being put back by the extension of Article 50. This has put politicians and the press into a tailspin. Will there be an extension and if so, how long?
In my experience, there are no real deadlines. There is no ticking clock. There is a constant push and pull as to whether a particular date, usually set arbitrarily, would be the point on time when a particular thing or deal needs to be completed. This is just a date on a calendar.
The more important thing is the work done up to the deadline. There is no point enforcing a deadline if one is not ready (or able) to carry out whatever needs to be done post-deadline. What is the point of that?
Most commercial enterprises know this and often, deadlines are extended to allow parties to carry out whatever they need to do. Often, there is a party who feels aggrieved by the extension but again, common sense usually prevails. No point trying to force a horse to drink – it will or it will not.
The Brexit reality is that both sides could probably use more time to fully think through the process and the complexities of the withdrawal agreement. A no-deal scenario would cause significant disruption and should be avoided. It is not only imperative for UK businesses but also the reputation of the UK in the world at large.
Brexit is a matter of getting things right rather than having to leave at a particular date. As I said, there is no ticking clock. Let's not create one.